Temporary Displays Win Gold, Silver, Bronze POPAI Awards 2022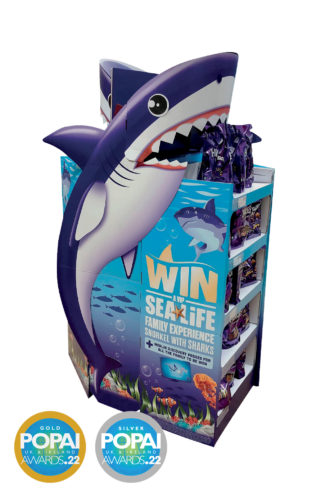 Published: October 19, 2023
It's always gratifying to win an award, and to win three POPAI Awards covering Gold, Silver and Bronze, in two different categories, feels just brilliant. What makes the display retail industry POPAI Awards even more special is that those who voted are the very people who know how best to judge, because they are the businesses and organisations that use the packaging Easypack POP Displays and TMS, design and manufacture to sell products just like theirs.
It was a fabulous evening enjoyed by many in the display industry, with twenty eight different categories being represented. Ranging from the well-deserved Student Design Award, won by Millie Rees from De Montfort University, with Em Lemaitre-Downton from Ravensbourne University taking the Silver. All the way to HH Global's Coca-Cola Truck – delivering a bottle of Coke for YO! Sushi, winning the Temporary Display Display of the Year – and forcing Easypack into the Silver position. Well done all.
As in previous years there was some truly inspiring creativity being celebrated.
The POPAI Gold Award we received was in the Confectionary category and the Silver was for Best Temporary Display of the Year – each was won by the same display – The Cadbury Merlin Sea Life Theatre Display for Mondelēz International.
The comment received from the Judges was "The 'chocolate-making' machine was a nice touch – it introduced some theatre into this category" So, a big thank. you to the Judges, to our peers and colleagues, and particularly to all those that were involved in the design and creation of these stand out pieces. Thank you for helping us win these prestigious POPAI Awards for creating these temporary retail displays.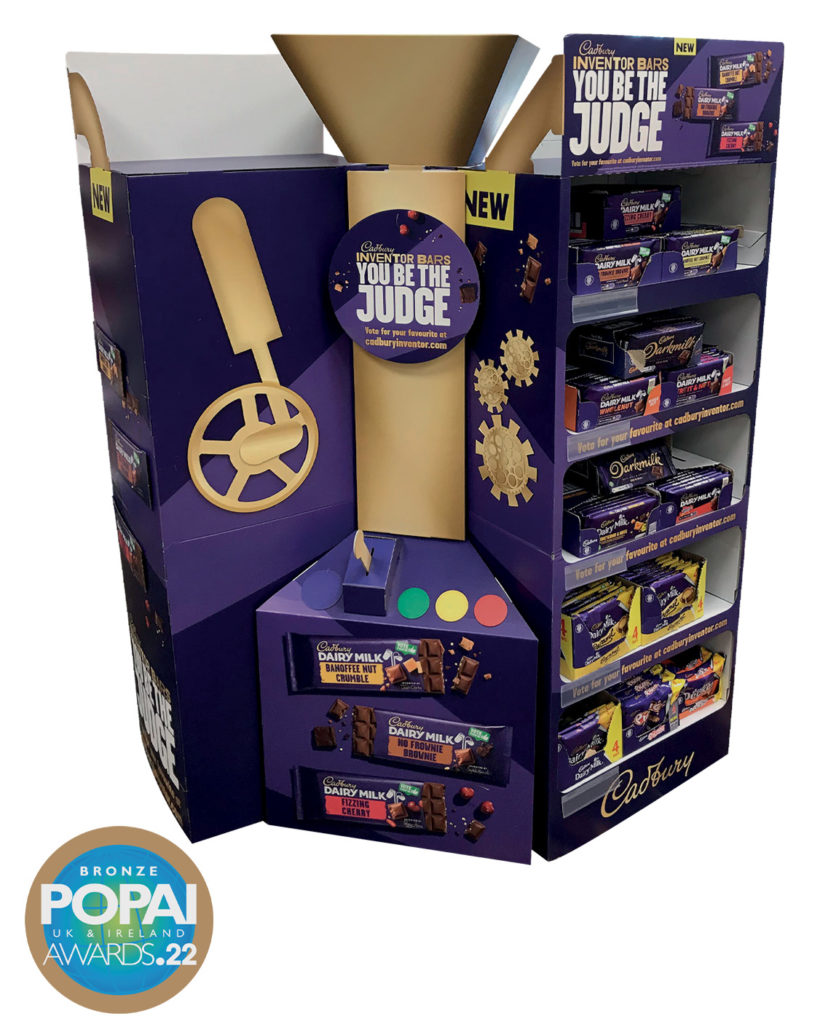 If you would like to discuss temporary retail displays for your products please contact us, our team are waiting for your call.