Sustainability
Sustainability & Corporate Social Responsibility
Environmental sustainability and corporate social responsibility have always been important to the Fencor Packaging group and remains a constant focus we're deeply committed to. As a Group we consistently and actively research ways of continuing to minimise our environmental impact.
The Forest Stewardship Council® was the first certification we gained in 2016 and since then, we have further solidified our commitment to environmental responsibility by achieving ISO 14001 certification in 2018 and setting our goal of achieving Carbon Net Zero within Scope's 1 and 2 by 2030.
This dedication to increasing sustainability extends to every possible area of our business, including our raw material supply. Most of our raw sheet board material is manufactured by CorrBoard UK, a company in which we are a founding member with a 7.9% stake in the business. With the opening of CorrBoard's own Anaerobic Digestion Bioenergy plant in 2019, all the energy used in the corrugated board manufacture comes from this sustainable source, with enough left over to power much of the surrounding community.
By committing to be net Carbon Nett Zero, we often become early adopters of new environmentally friendly materials as they become available on the market.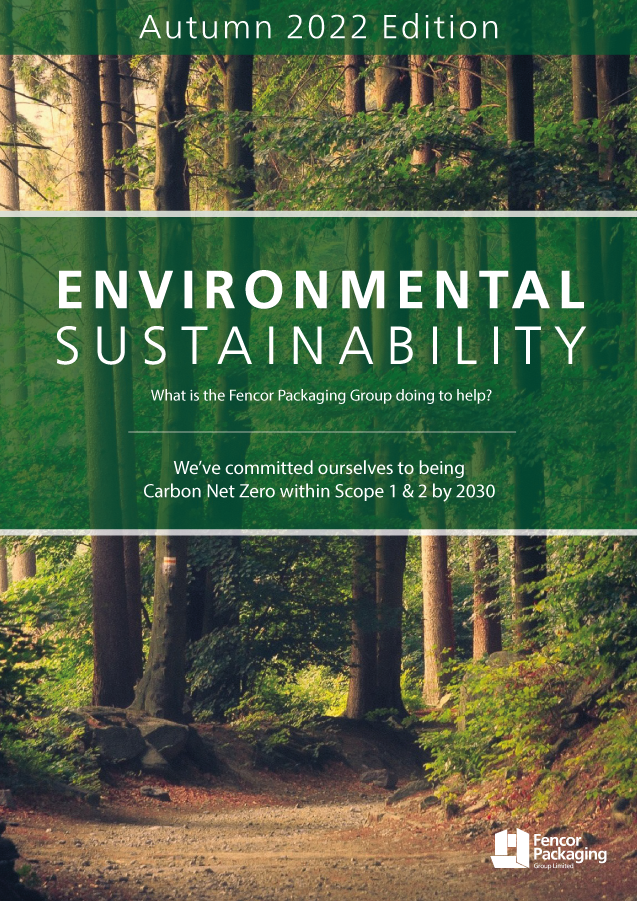 To learn more about our sustainability journey and social responsibility, please explore our development areas below. For the latest news on our sustainability initiatives, be sure to check out our dedicated Instagram feed.
CorrBoard UK, part owned world-leading carbon neutral corrugated sheet board plant
With its part ownership of CorrBoard UK, the Fencor Packaging Group guarantees a supply base of sustainable corrugated board materials. Together with other business partners, Fencor Packaging Group holds a stake in the CorrBoard UK manufacturing operation. Established in 2013, CorrBoard UK opened its plant for production in Lincolnshire in 2014, marking the first sheet plant to be built in the UK in decades. Their vision was then, and still is today, to be a world-leading, carbon-neutral, self-sustaining corrugated sheet board production plant.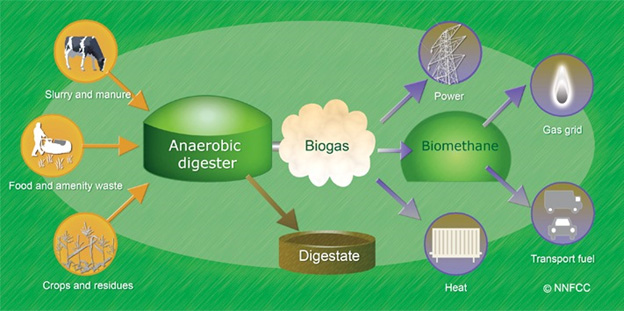 Since 2014, CorrBoard UK has been producing corrugated sheet board with an impressive annual capacity of 200 million square metres. Two years later, plans were revealed to make CorrBoard UK completely self-sufficient in terms of its power consumption with the construction and installation of a modular Anaerobic Digester Plant. Anaerobic digestion is the process by which organic materials such as food waste, vegetation, and animal waste are broken down organically to produce bio-fertilizer and biogas. This process takes place in oxygen-free environments within sealed tanks called anaerobic digesters. The resulting biogas is then cleverly converted into electricity.
In October 2019, CorrBoard Bioenergy Ltd, the sister company to CorrBoard UK, successfully completed the £5.5 million Anaerobic Digester (AD) project. Since then, the Anaerobic Digestor plant has been generating enough power to not only sustain the entire plant, but to even feed excess electricity into the National Grid for use elsewhere.
Located in an area surrounded by various food processing businesses, CorrBoard UK receives approximately 25,000 tonnes of waste materials annually to feed the anaerobic digester plant. This system and process minimises transportation needs and prevents waste from ending up in landfills across the UK. Additionally, the process produces organic fertiliser, which is supplied to the agricultural industry.
Solar Powered Investment in Sustainable Energy
An Investment in Renewable Energy
A range of sustainable resources are employed by the Fencor Packaging Group when manufacturing and delivering our corrugated packaging products. This was given a major boost in Spring 2023 when solar panels were installed, covering the factory roof of the Manor Packaging facility in Whittlesey, Peterborough.
The entire Fencor Packaging Group already utilises renewable energy from a specialist electricity provider for all three sites. However, the solar panels installed at Manor packaging are another valuable step towards becoming Carbon Nett Zero in Scopes 1 and 2 by 2030.
The solar installation is a 450kWP PV system, which now generates 50% of all the plant's energy used directly from the sun. In total, this means less CO2 in the atmosphere (vs conventional energy sources) which is calculated as saving an absorption rate of 20,000 trees every year.
Electric Vehicle Use
The programme of replacing all company cars with fully electric or hybrid vehicles is continuing. As new vehicles are needed the latest EV solutions are researched and invested in. In support of this advance, there are currently a total of 14 electric vehicle charging points across all three sites for visitors and staff to use.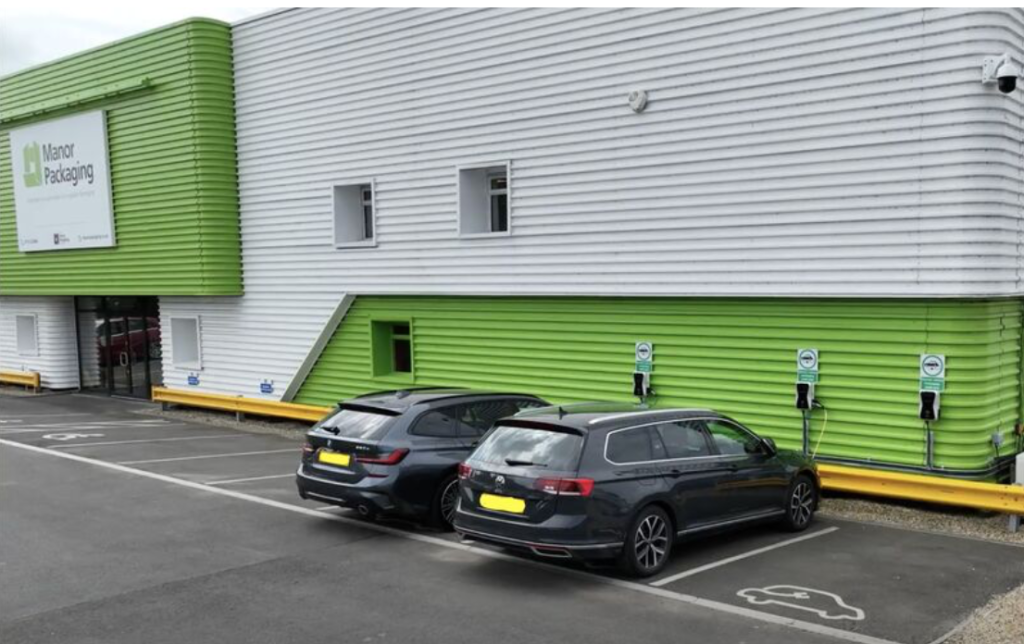 Due to the current lack of electric commercial availability in the market for larger delivery trucks, we have installed a system to all our fleet which makes existing vehicles far more aerodynamic and reduces the amount of fuel consumed. When the technology exists in the commercial vehicle sector, whether that be electric or hydrogen, we will explore its use and invest in the most appropriate solutions.
LED and PIR Sensors
The most obvious, and earliest adopted elements of the group's environmental strategy, was to review our lighting needs, beginning with swapping our regular incandescent bulbs for LED lighting. Where practical the group have also installed PIR sensors so that lights are only on when people are in the vicinity. All these initiatives lead to a reduction in energy usage.
If you'd like to find out more about any of our sustainability initiatives, please feel free to contact us.
Recycling Waste Corrugated Board
In each production facility, both Manor Packaging and Easypack Displays utilise raw corrugated board materials that are, on average, 80% recycled with the remaining 20% being sourced from sustainable forest sources under the guidance of the FSC®. As an inevitable part of their manufacturing process, both companies generate offcuts and waste when die cutting and producing boxes and displays. Through the use of specialist recycling equipment, all the offcuts and waste material are carefully accumulated and recycled by feeding them back into the closed loop system to create new recycled corrugated cardboard materials.
To ensure that each operational business captures the maximum amount of offcut material, we have implemented specific measures to make the process as environmentally efficient as possible.
The Cardboard Baler at Manor Packaging
An automated, waste cardboard baler system was researched and invested in so that Manor Packaging can efficiently collect surplus materials. As each machine in our facility discharges its process waste, it is directed through a ducting system and directly fed into the baler, where it is compacted, baled, and prepared for transportation to the recycling paper mill.
This investment has not only resulted in a much cleaner operation within our factory, but due to efficiency of the equipment and process, it has also significantly reduced the number of collection vehicles by 800% prior to the installation of the baler.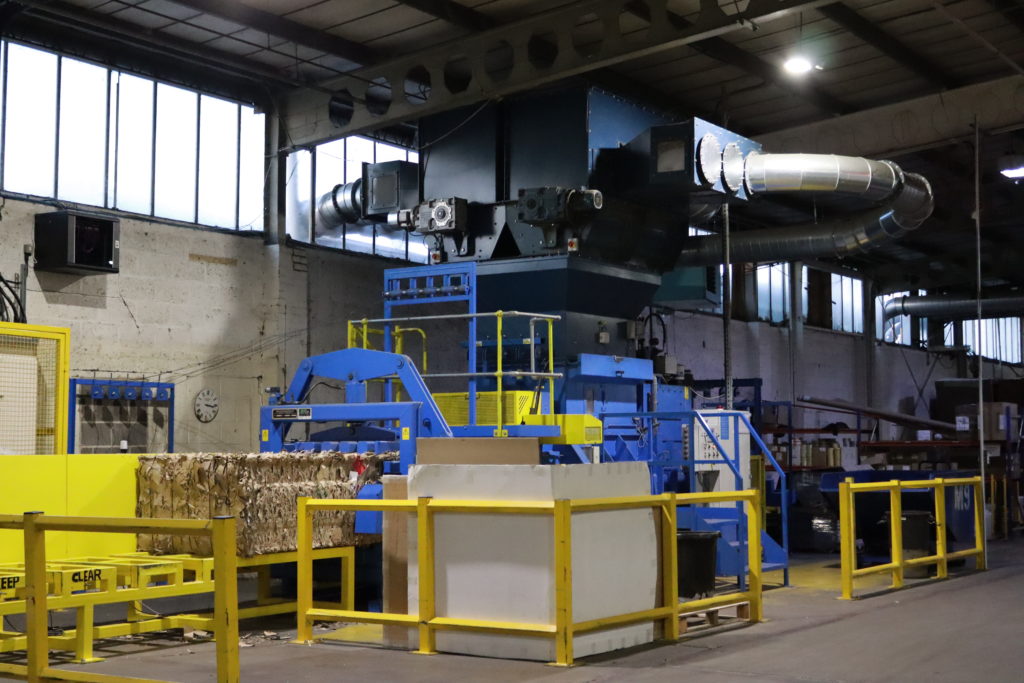 The Cardboard Waste Conveyor Belt System at Easypack Displays
The Easypack Displays manufacturing plant at Walsoken is equipped with a bespoke conveyor belt system that allows our finishing team to easily direct corrugated cardboard offcuts onto the belt. The recyclable waste is then transported through the building wall and up into a compaction machine.
Since its installation in late 2022, the conveyor has been efficiently transporting recyclable material at a cost-effective and faster rate than was available previously. This automation has greatly improved the efficiency of our waste collection service and ensures that we capture and return the maximum amount of offcuts to the closed loop system to be recycled and reused.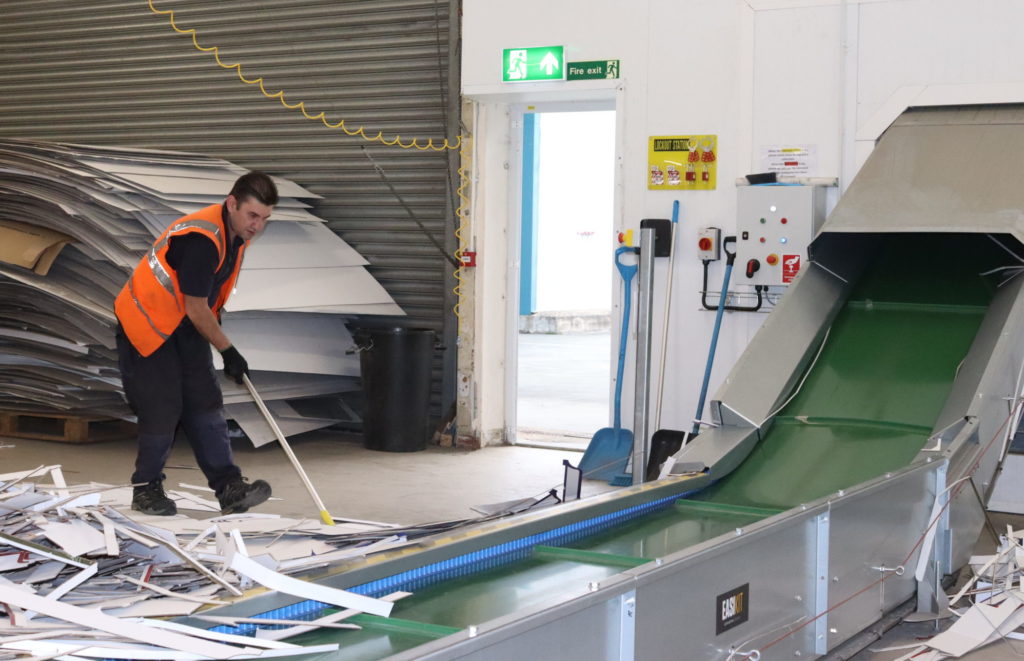 The Forest Stewardship Council®– FSC
As part of our ongoing commitment to achieving Carbon Nett Zero in Scopes 1 and 2, we have a program of supporting and collaborating with organisations that operate on a global scale for the betterment of all. One such organisation is the Forest Stewardship Council®  (FSC).
The FSC was established in 1993 with the primary objective of advocating for the responsible management of our world's forestry resources. The Forest Stewardship Council plays a major, critical role in safeguarding one of our most precious and endangered resources, the world's forests.
Operating on an international scale as a non-profit entity, the FSC not only sets the standards for forestry products, but also certifies and labels them to signify their eco-friendliness and environmental sustainability. Through the FSC system, businesses and consumers alike can easily identify, purchase, and utilise wood, paper, and other forest products that are derived from well-managed forests or recycled sources.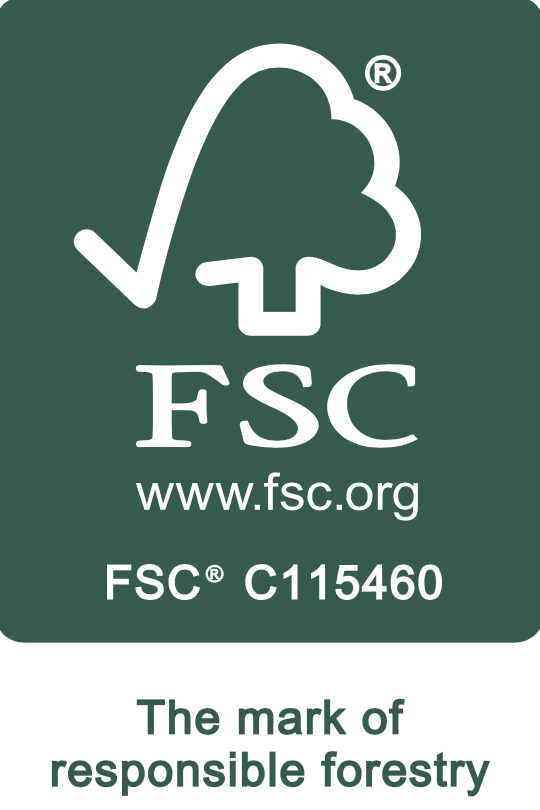 Manor Packaging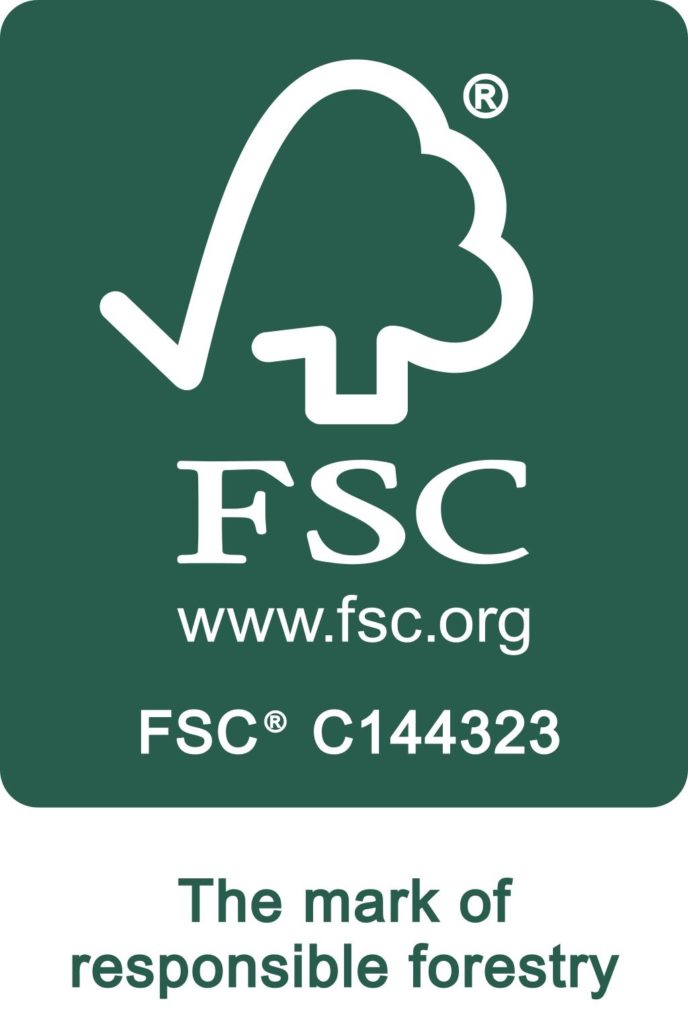 Easypack Displays
Right at the heart of the Forest Stewardship Councils global forest certification lies two fundamental components: their forest management and the all-important chain of custody systems and processes. By registering with the FSC, both our operating businesses, Manor Packaging and Easypack Displays, have been granted certification. This certification guarantees that from the forest to the end-user, all FSC materials and products have been responsibly sourced, ensuring sustainability at every stage of the supply chain. In fact, the system is so robust that it enables us to trace any box or visual display unit back to its very origin in the forest where the trees were grown.By partnering with the FSC, we are making a tangible difference in the preservation of our forests and the protection of our planet. Together we can contribute to a more sustainable future and ensure that generations to come can continue.
Supporting The World Land Trust
As a Corporate Supporter we invest annually to support the aims and objectives of The World Land Trust, a leading organisation in Global conservation efforts.
Through our ongoing partnership with the World Land Trust Plant a Tree Program, we contribute funds to restore and rejuvenate our precious tropical forests. Each year, our commitment enables the planting of more than 400 trees, not just combating deforestation, but also working towards preserving biodiversity and combatting climate change. This initiative is a proactive contribution to the protection of our planet's delicate ecosystems.
In addition to our involvement in the Plant a Tree program, we are also participants in the Buy an Acre Program. Through this initiative we are able to safeguard 24 acres of land every year, further ensuring the preservation of our planet's precious habitats. Together, we continue to save many acres of land threatened by deforestation and other such commercial projects. The Buy an Acre Program is increasingly providing safe havens for wildlife and preserving the rich biodiversity that our planet, and we, rely upon.
The founding of the World Land Trust in 1989 marked a turning point in global conservation efforts. With accelerating deforestation, diminishing areas of vegetation and the continuing decimation of vast areas of natural growth, something positive clearly had to be done. Recognising the urgent need for intervention, the Trust has since become a leading force in protecting and sustainably managing threatened habitats and endangered species. Their collaborative approach involves working closely with communities, organisations, businesses, and individuals to raise awareness, enhance understanding about the importance of conservation and most importantly, take action and become involved in the objectives. Through their projects they provide crucial information, education, and fundraising opportunities to support this valuable global mission.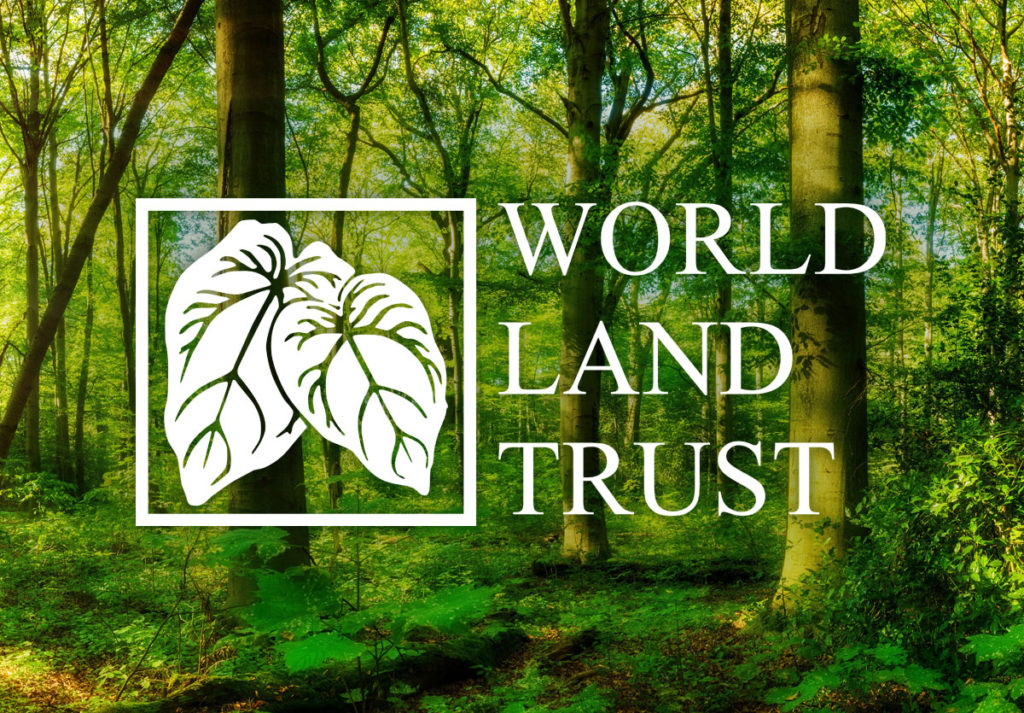 One of the ways in which the trust utilises the funds raised is by supporting rangers, who serve as the true guardians of the wild. These dedicated individuals are on the front line of conservation, working tirelessly to protect some of the worlds most endangered species and their incredible habitats. Through our donations, we are regularly contributing to the invaluable work of these teams of devoted rangers, ensuring the long-term preservation of our planet's biodiversity.
Thanks to the World Land Trust's tireless efforts, over 1 million hectares of land have been safeguarded, serving as a testament to their commitment to conservation. Furthermore, the trust has provided the means to plant over 2.7m trees, making a significant impact in restoring and replenishing forests around the world.
At Fencor Packaging Group, we are privileged to be part of this remarkable journey towards a sustainable future. Together with the World Land Trust, we are taking action to safeguard our planet, protect endangered species, and preserve the beauty and diversity of our natural world for generations to come.