Quality Promise
Quality is more than just a commitment, it's the way we do business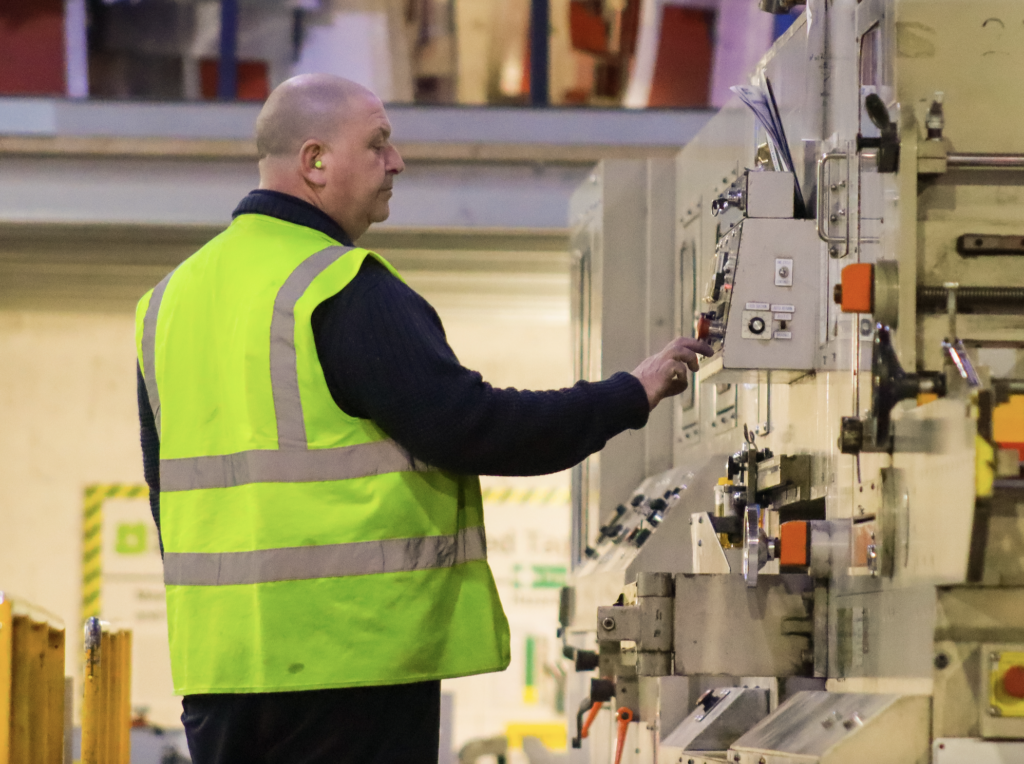 As one of the largest independent corrugated cardboard packaging and display manufacturer's in the United Kingdom, the Fencor Packaging Group remain dedicated to setting the Gold Standard in the industry. The Group's commitment to quality has always been unwavering, and it's this dedication that marks us as a trusted partner for our clients.
At the Fencor Packaging Group, our quality promise is more than just a commitment; it's the way we do business, constantly working to deliver products that not only meet but exceed your expectations. The dedication to quality, sustainability, creativity, timeliness, and dependability is the Group focus, making us the preferred partner for businesses seeking the best in corrugated cardboard packaging solutions.
Partner with us, and experience packaging and displays that elevate your brand, engage your customers, and support you in your objectives. Contact us now to discover why we're the UK's leading independent corrugated cardboard packaging manufacturer.
Bespoke Cardboard Boxes Manufactured Precisely For Your Needs
The first primary business in the group, Manor Packaging, specialises in designing and manufacturing bespoke cardboard boxes to exacting standards. Our team of expert designers and engineers will work collaboratively with you to create tailor-made solutions that perfectly match the need for your product, packaging processes, systems, and branding.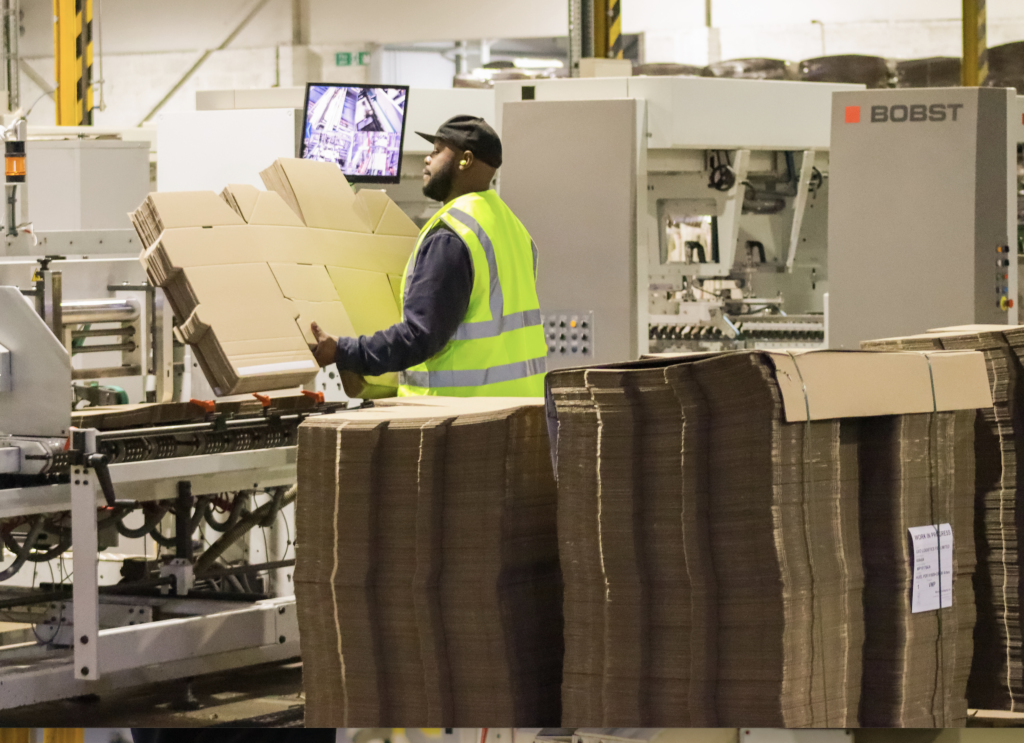 Our quality promise ensures:
A Consultative Approach: There are many box suppliers to choose from, but the corrugated cardboard packaging Manor produce is designed having considered your product packaging systems, supply chain, structural integrity and brand image, all whilst ensuring wastage in each is minimised. It is fit for purpose, not an 'off the shelf, make it fit', solution.
Precision Engineering: Every box we manufacture is a testament to precision engineering and the design process. We utilise the latest machinery available and high quality, appropriate materials to ensure that your bespoke cardboard boxes not only meet but exceed industry standards.
Impeccable Printing: Your packaging is often the first point of contact with your customers. The state-of-the-art printing technology used guarantees that your branding and messaging are flawlessly showcased on every box, leaving a lasting, positive impression. Whether that be a simple, single instructional print or a highly elaborate e-commerce box for the ultimate user experience.
Temporary 3D Cardboard Displays that Stand Out
In our second primary business, Easypack Displays, we specialise in crafting temporary corrugated cardboard displays that captivate and engage shoppers. When you are in need of an eye-catching, point-of-sale displays and attention-grabbing promotional displays, the Easypack team are on hand to guide you through the process.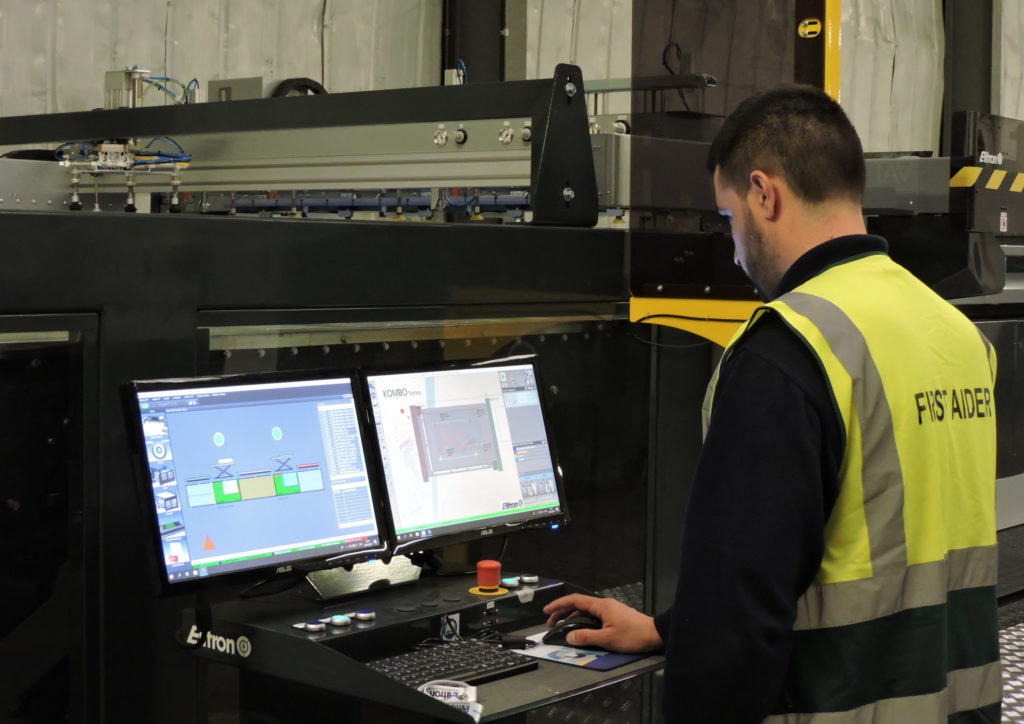 Our quality promise ensures:
Creative Excellence: The design teams combine creativity with practicality to produce displays that not only look fantastic but also function seamlessly in your retail environments.
Durability: Temporary doesn't mean flimsy. Our displays are built to withstand the rigors of retail spaces, often for months, ensuring they maintain their visual appeal throughout their lifecycle. Our structural specialists build strength and integrity into your displays, while minimising material wastage.
On-Time Delivery: We understand the importance of timing in the world of retail. Our streamlined manufacturing and delivery processes ensure that your displays are ready when you need them, with a delivery standard consistently higher than what is considered industry Gold Standard.