Die Cut Packaging
Die cut packaging to enhance user experience
The die cut process enables us to create more complicated detailed cardboard packaging. Die cutting tools ensure a level of consistency across the production process and achieve a high-quality finish.
The Manor Packaging design team have been designing die cut corrugated box solutions for over 35 years and have evolved in line with new technologies to have the knowledge and experience to help you achieve more from your packaging.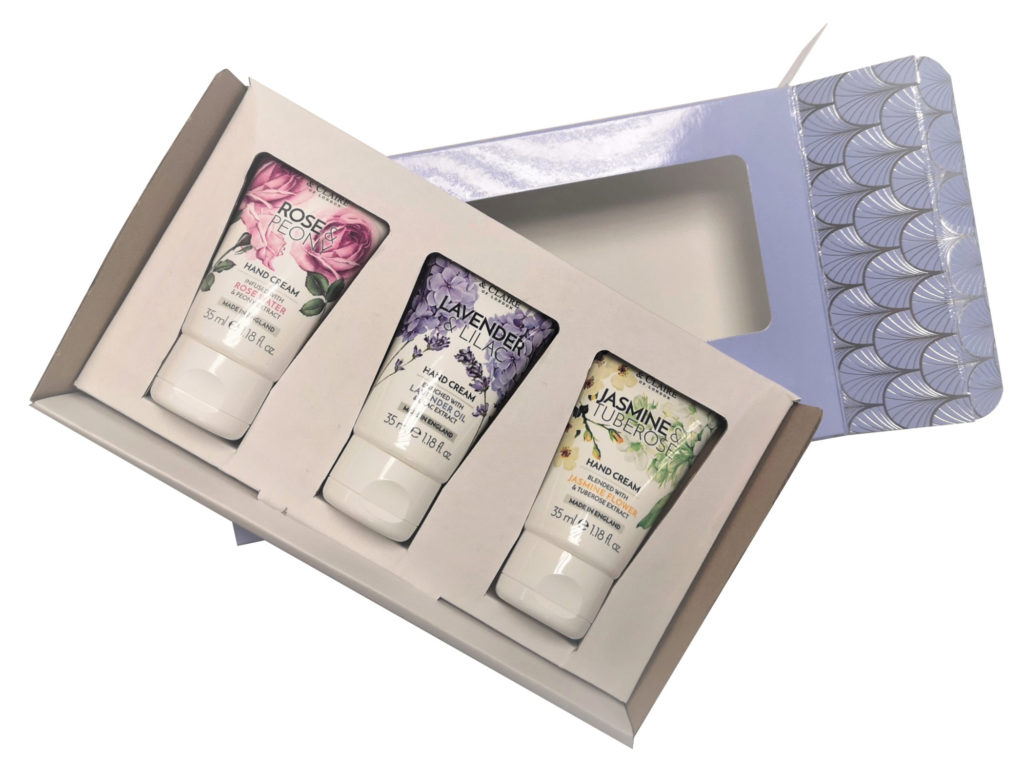 The in-house design team's expertise in print and structural engineering means that they can use CAD drawing techniques to create millimetre precise boxes and inners to hold and protect your product. It's these correctly packaged and protected goods that give peace of mind when shipping, and eliminate damaged deliveries.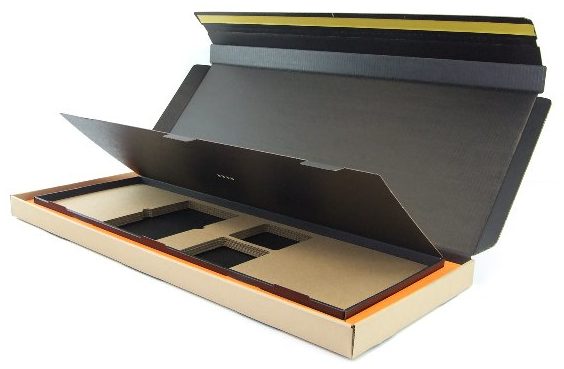 The Manor Packaging team always structurally design pack solutions to be materially efficient. By not using excess materials this helps you save money, and is also more sustainable for the environment too.
It doesn't just have to be practical either, the team will work with you to develop the most visually appealing look and feel either using existing brand guidelines or from a product and brief.
Die cut packaging has been used extensively for E-commerce and retail boxes. The precision engineering means that die cut packaging can be used for pharmaceutical, beauty products, gift boxes, luxury confectionery, beer, condiments, to name but a few. Die cut fittings are also being used extensively now to replace plastic vacuum formed trays, another environmental win.
Why Choose Manor Packaging?
We manufacture box solutions using our own manufacturing facility. This ensures we can oversee all aspects of customer projects from concept through to delivery
A consultative approach is taken for each project to understand all aspects of your corrugated packaging needs
We are specialists in structural box design, understanding packing automation, palletisation and developing box solutions that deliver supply chain efficiencies
With shareholding in corrugated sheet manufacturer CorrBoard, there is an assurance of continued supply
Our 'on-time and in full' delivery performance maintains an average between 95% and 98% (Anything over 95% is deemed to be world class)
All Manor packaging's corrugated board is 100% recyclable, made from recycled and sustainable forestry materials
All sustainable forestry materials are FSC®-certified
To discuss your corrugated packaging options please contact us and we'll be pleased to help.
More examples of die cut packaging