Stock and Serve Packaging Management
Stock and serve facility to help manage your packaging
Our stock and serve facility is an optional supply chain management benefit that Manor Packaging offers to clients to help manage the storage and 'Just in Time' delivery of their corrugated boxes.
When the manufacturing is complete, the finished packaging can be stored in our dedicated warehouse ready to be called off in appropriate batches and delivered in line with your production plan.
The call off rate is flexible to meet your individual and specific production needs, change with seasonality trends, and real time trading conditions. Between us, we can build a forecast plan and follow an agreed delivery schedule to drip feed packaging to suit your packing or production lines; or as an ad-hoc call off as and when needed. Minimum stock levels can also be managed and automatically trigger a request to re-run or we can advise you when stock levels are getting low.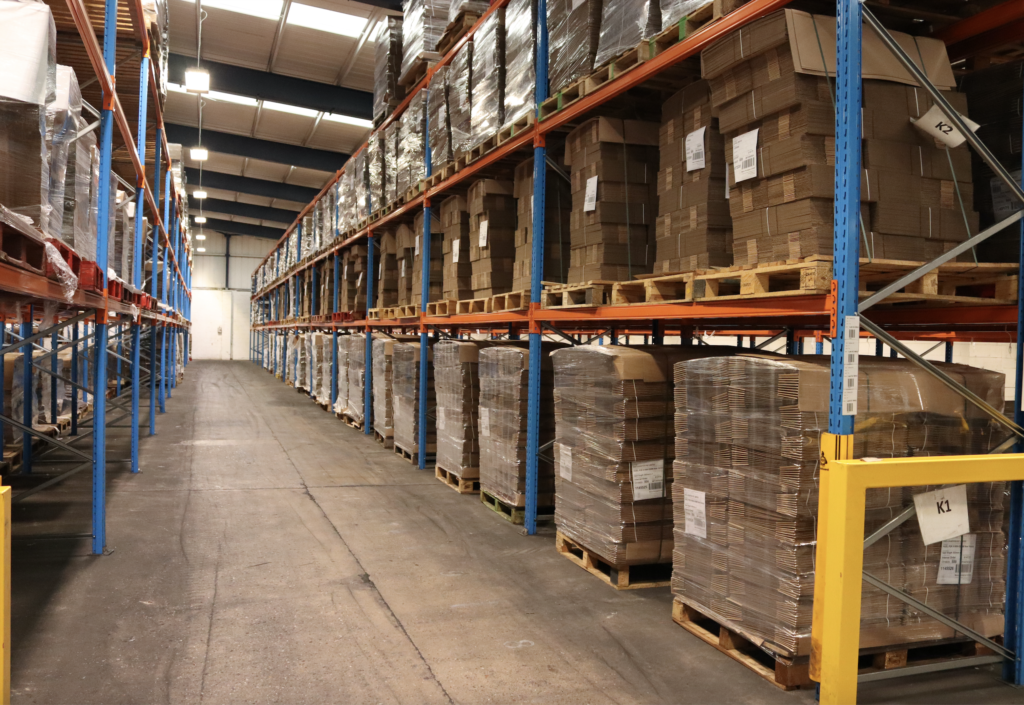 The logistics are taken care of with our own fleet of vehicles plus long held associations with other logistics providers when demand dictates. This enables a smooth and efficient transport and delivery service to your premises, regardless of seasonal or promotional peaks.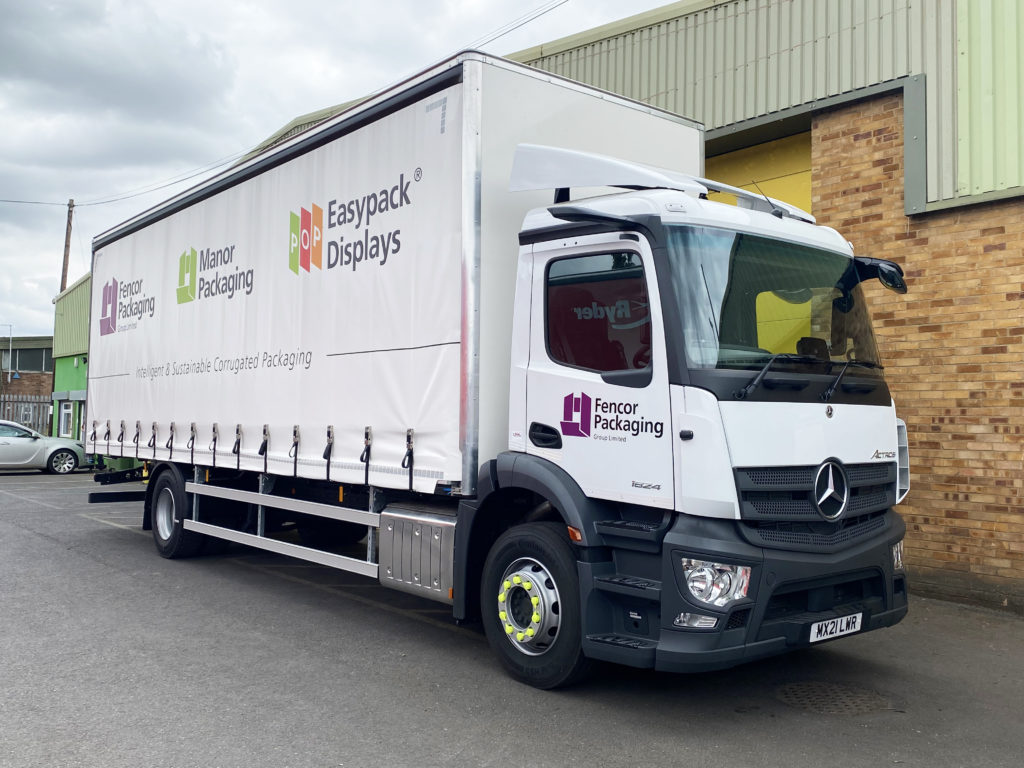 The stock and serve facility is bespoke to each individual project, which means that we can help you with every aspect, from concept through to design, manufacture, stock management and delivery. The key is for us to work closely on the brief and set up to ensure that your service fully meets your specific business requirements and objectives.
To give you an example of how our service operates, a key Fencor customer manufactures a product but holds no packaging in stock at all. In our facility we stock some one hundred and fifty different lines for them, which we've manufactured here on site. As our customer manufactures their product, they simply request what they need from us to fulfil each day's orders. The packaging they need is taken from stock, loaded on transport, and delivered to them on a JIT (Just-In-Time) basis.
If you'd like to discuss how you could simplify your stock management and optimise your packaging flow into your supply chain using stock and serve, please contact us and we'll be pleased to give you all the information you need.
The Benefits of Manor Packaging's Stock and Serve Facility
Increase your storage capacity with our onsite tailor made storage facility
By using this service you can benefit from batch printing to deliver economies of scale
We offer full stock management which enables 'Just in Time' delivery
Business partnerships with key logistics providers and ownership of a dedicated in house delivery team gives you added flexibility with your delivery requirements
To discuss your stock and serve options click here to contact a member of the team.