Pallet Boxes
Pallet boxes to maximise efficiency and minimise transport
The broad range of pallet boxes designed and produced at Manor Packaging ensures you have a great degree of flexibility in the shipping and packaging of your goods throughout the UK, Europe and globally.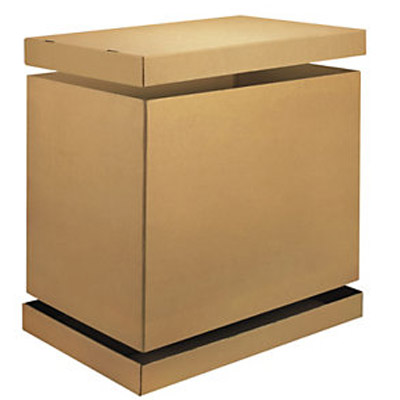 Pallet box options include both standard sizes and bespoke. The standard sizes are all manufactured from a double walled material and include full container (1070 x 870 x 900 internal), half container (1070 x 870 x 550 internal), full Europa (1170 x 770 x 660 internal) and half Europa (770 x 570 x 660 internal). Bespoke solutions can be designed to a wide range of sizes, utilising a broad range of material grades and may include options such as a drop front to ease loading.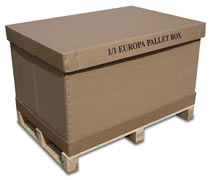 The design team at Manor Packaging can work with you to ensure that your pallet boxes are fully fit for purpose to support you in optimising your supply chain pack efficiencies.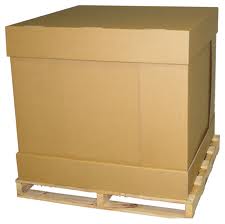 As a leading UK manufacturer of pallet boxes for export, we include the provision of approved and certified heat-treated wooden pallets (to ISPM15 standard), required for the export market.
Why Choose Manor Packaging?
We manufacture box solutions using our own manufacturing facility. This ensures we can oversee all aspects of customer projects from concept through to delivery
A consultative approach is taken for each project to understand all aspects of your corrugated packaging needs
We are specialists in structural box design, understanding packing automation, palletisation and developing box solutions that deliver supply chain efficiencies
With shareholding in corrugated sheet manufacturer CorrBoard, there is an assurance of continued supply
Our 'on-time and in full' delivery performance maintains an average between 95% and 98% (Anything over 95% is deemed to be world class)
All Manor packaging's corrugated board is 100% recyclable, made from recycled and sustainable forestry materials
All sustainable forestry materials are FSC®-certified
To discuss your corrugated packaging options please contact us and we'll be pleased to help.