About Us
Operational since 1987, Manor Packaging has been at the forefront of delivering bespoke, high-quality corrugated box-based packaging solutions. The skilled and dedicated teams are committed to providing cardboard packaging that is specifically tailored to achieve your objectives, outcomes, and needs. There is always a focus on optimising performance of your packaging to maximise its effectiveness, including costs, time, and resources. Whether you require high-quality, multi-colour retail-ready packaging or simple transit boxes with single or no colour, Manor Packaging has the expertise, facilities, and capabilities to deliver every time.
As a UK manufacturer of cardboard boxes and corrugated packaging, Manor Packaging is set up to handle the middle tier of the market, so not the smallest of runs nor the longest. Manor's flexibility in its production often proves to be important, and an ability to produce a comprehensive selection of corrugated packaging solutions means that Manor are very well-equipped to meet your unique packaging requirements.
Easypack Displays has been in operation since 1978 and is a renowned name in the display industry. Specialising in the design and manufacture of creative and eye-catching temporary cardboard display stands, Easypack know how to make your product gain attention within a busy retail environment. Commonly seen in supermarkets, DIY outlets, and many other retail stores, temporary cardboard display units are proven to stand out in promoting brands and their products.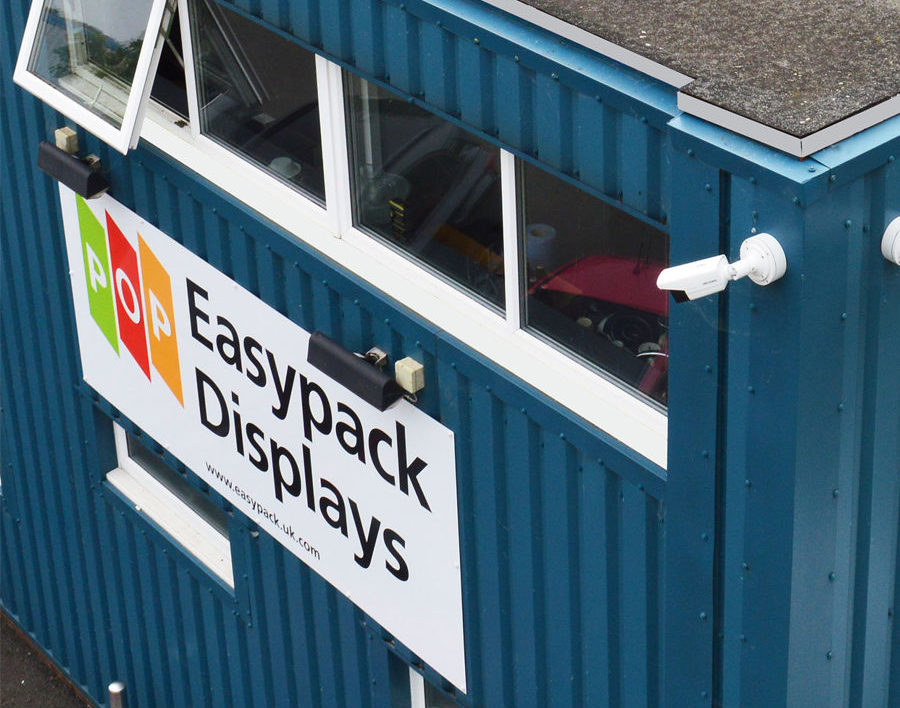 The skilled and experienced design team at Easypack Displays possesses a wealth of knowledge in structural and creative design and excel in maximising product space, reducing unnecessary material usage, and minimising transport and storage requirements. Whilst many of Easypack's innovative and imaginative designs have earned accolades and recognition within the industry, it is their consistent ability to attract customers in-store which makes us a trusted partner for many top brands.
Business Culture and Integrity
Respect, integrity, honesty and communication are the guiding principles in everything that we do at the Fencor Packaging Group. A 'can do' attitude, complete transparency and trust are the norm throughout our entire business. We continually strive to make things happen and improve on everything we do.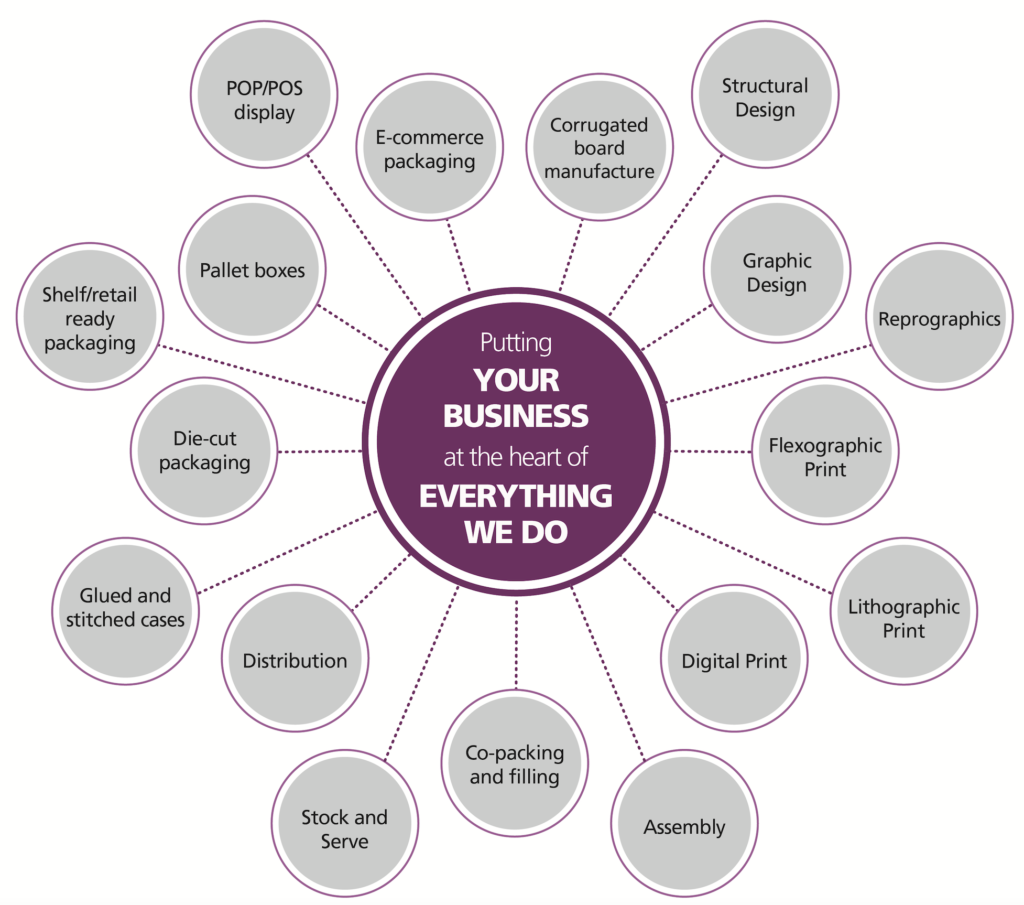 The customer services teams you interact with when you contact us work closely together to manage your project from end to end, either directly with you or through our business development team – and customer service doesn't begin and end with this team, it's the culture across all departments. That's why we are accredited with, and are very proud of, the BSI ISO9001 and ISO 14001 accreditation gained across the whole Fencor Packaging Group.

Targets, Timings, Production and Delivery
While we have some of the highest accurately measured On Time In Full (OTIF) figures in the industry, and our people have the best attitude possible, we are human which means occasionally, there are challenges. If that happens, you'll be told as soon as possible so that it can be dealt with, whatever it is. That's how we would like to be treated, so nothing is hidden.
Core Values of Fencor Packaging Group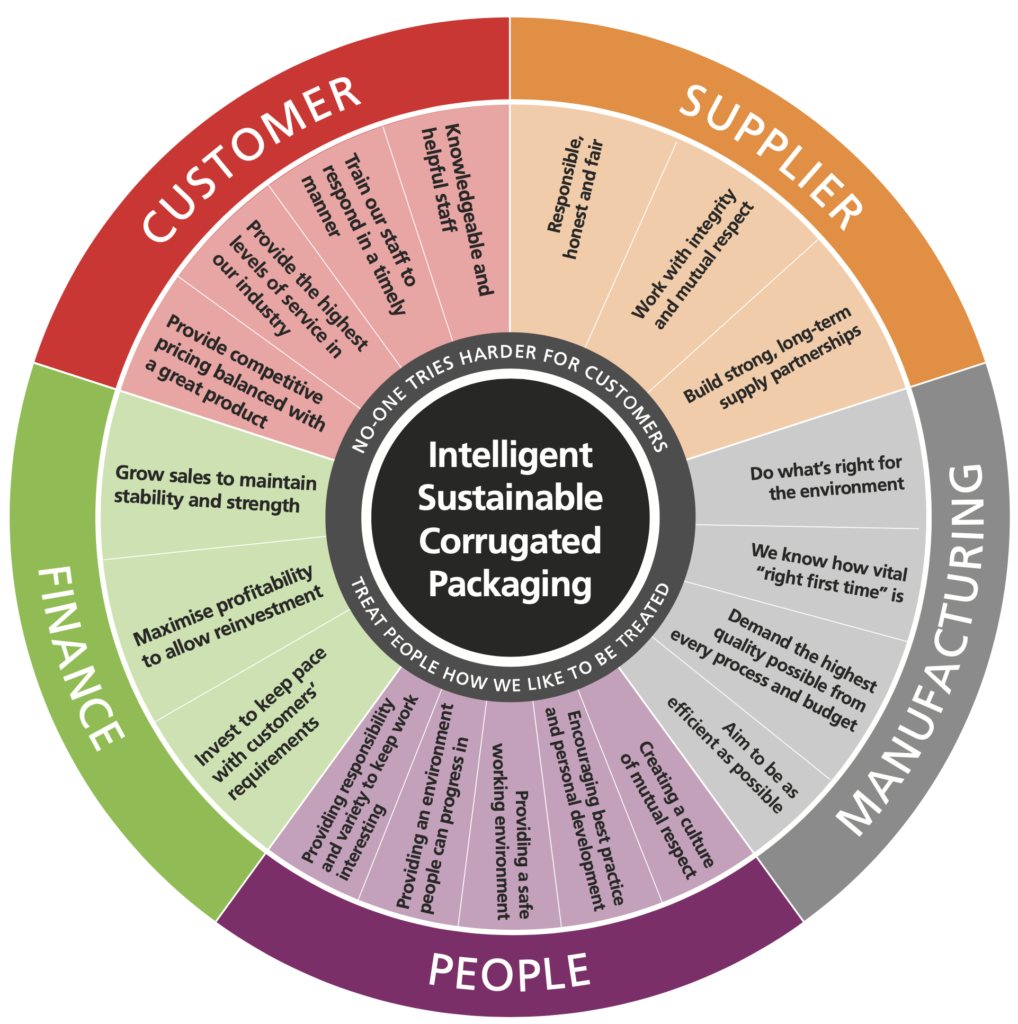 Respect, open communication, helping each other and trust are all key to the efficiency of the high service levels we consistently deliver. The core values above are a great guide, helping us to continue to create and deliver 'Intelligent and Sustainable Corrugated Packaging'.