Dependable Temporary Labour a Powerful Asset for Co-Packing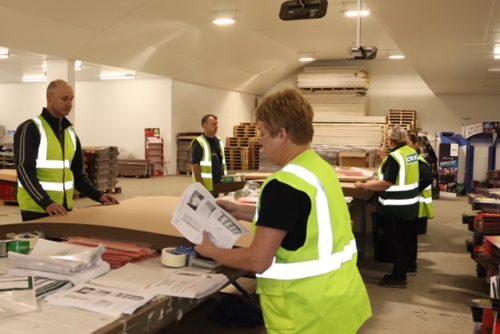 Published: October 19, 2023
It's undeniable that parts of the UK have been suffering from a labour shortage for a fair while now and that has caused some businesses logistical problems. So, it's really pleasing to be able to report that, since the opening of our additional 40,000 sq. ft warehouse at our Walsoken, Norfolk facility, we've been fortunate enough to maintain and further attract a great temporary labour workforce.
This facility houses our co-packing operation so the availability of good, dependable labour is very important. Fortunately, we haven't lost too much of the localised workforce since Brexit and, because we have a good workflow and regular order book, can ensure that they're looked after and have work when they want it.
Despite what has been an issue for some, Fencor Packaging's Walsoken facility has expanded, which means we're able to offer a consistent and dependable co-packing service.
If you have any questions about our co-packing value added service please click here for more information