Recycling Waste
Investment in closed loop recycling
In each production facility, both Manor Packaging and Easypack Displays utilise raw corrugated board materials that are, on average, 80% recycled with the remaining 20% being sourced from sustainable forest sources under the guidance of the FSC®. As an inevitable part of their manufacturing process, both companies generate offcuts and waste when die cutting and producing boxes and displays. Through the use of specialist recycling equipment, all the offcuts and waste material are carefully accumulated and recycled by feeding them back into the closed loop system to create new recycled corrugated cardboard materials.
To ensure that each operational business captures the maximum amount of offcut material, we have implemented specific measures to make the process as environmentally efficient as possible.
Cardboard Bailer
An automated, waste cardboard baler system was researched and invested in so that Manor Packaging can efficiently collect surplus materials. As each machine in our facility discharges its process waste, it is directed through a ducting system and directly fed into the baler, where it is compacted, baled, and prepared for transportation to the recycling paper mill.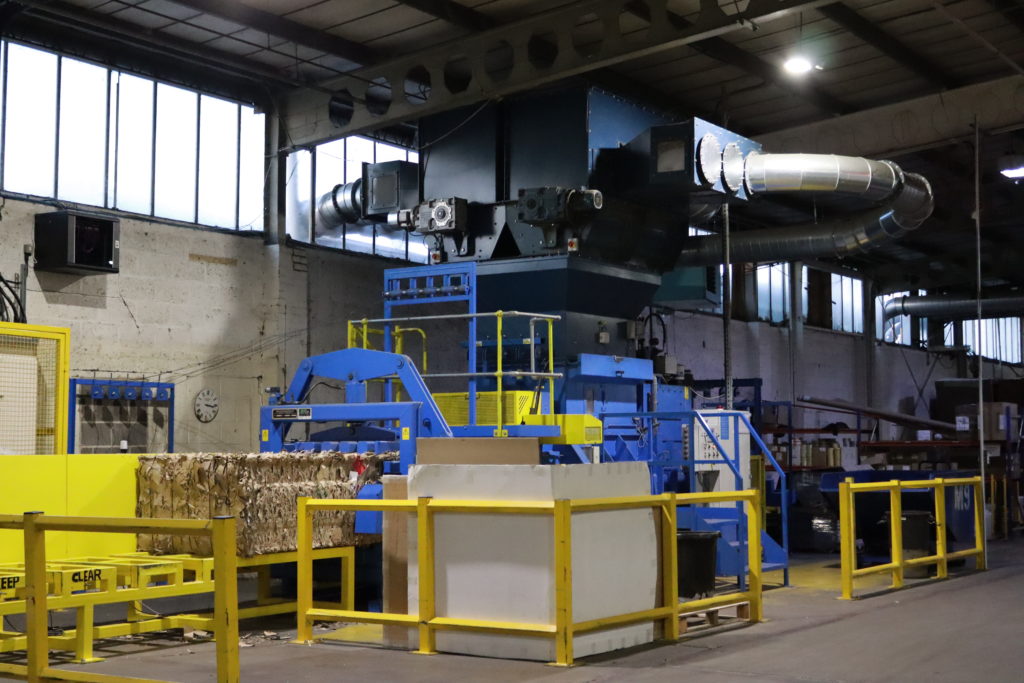 This investment has not only resulted in a much cleaner operation within our factory, but due to efficiency of the equipment and process, it has also significantly reduced the number of collection vehicles by 800% prior to the installation of the baler.
Cardboard Waste Conveyor Belt System
The Easypack Displays manufacturing plant at Walsoken is equipped with a bespoke conveyor belt system that allows our finishing team to easily direct corrugated cardboard offcuts onto the belt. The recyclable waste is then transported through the building wall and up into a compaction machine.
Since its installation in late 2022, the conveyor has been efficiently transporting recyclable material at a cost-effective and faster rate than was available previously. This automation has greatly improved the efficiency of our waste collection service and ensures that we capture and return the maximum amount of offcuts to the closed loop system to be recycled and reused.
INS CONVEYA VIDEO
To learn more about our sustainability journey and social responsibility, please explore our development areas below. For the latest news on our sustainability initiatives, be sure to check out our dedicated Instagram feed.