Commitment To Excellence Drives New Ink Kitchen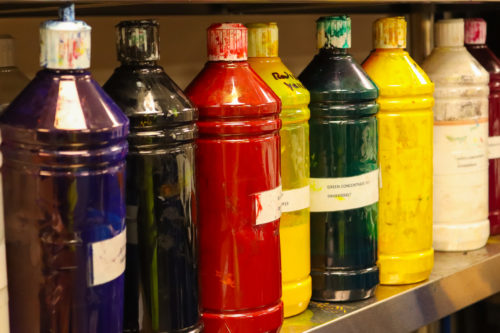 Published: October 20, 2023
Our commitment to excellence and innovation has led us to equip the Manor packaging new ink kitchen with the latest cutting-edge technology, ensuring that we deliver nothing but the highest quality products.
Introducing the Innovex 14 pump ink dispenser, a game-changer in the industry. This revolutionary machine guarantees precise and accurate ink dispensing, allowing us to achieve consistent and vibrant colors in every batch. Coupled with the state-of-the-art Xrite iColour checker, we are able to meticulously monitor and control the color accuracy of our inks, providing you with unmatched quality and reliability.
But that's not all. We have also integrated the exceptional Xrite ink formulation software into our ink kitchen. This advanced software enables us to create and verify colors with unparalleled precision. With its user-friendly interface and powerful features, we can ensure that our inks meet your exact specifications, surpassing industry standards.
At Manor Packaging, we take pride in offering you the best inks in the industry therefore guaranteeing exceptional quality, consistency, and colour accuracy in every product we deliver.